SET CONSISTS OF THE FOLLOWING SUBJECTS
SAMPLE CARDS
Cards Measure 69mm x 37mm coloured numbered series of 50 issued in 1976, backs printed in black.
2 Printings of cards numbers 1 & 37.

No1 A) Top to left with text upright. B) Top to right with text upright.
No 37 A) Normal picture, head at top. B) Inverted picture, head at bottom of card.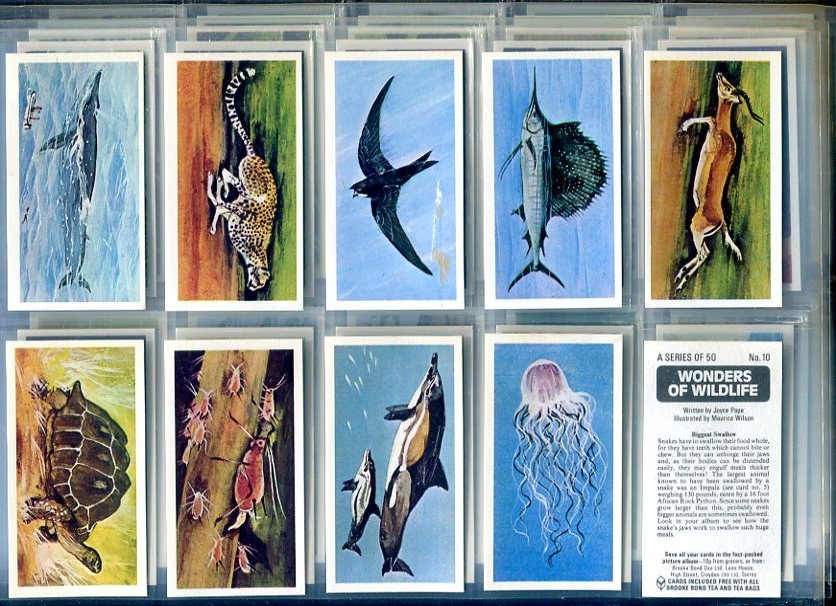 ALBUM COVER
Special Album Issued.
Insert order form stapled in centre fold printed on two pages, form printed in blue.
Non insert order form as above but number rubber stamped on back obtained direct from Brooke Bond.

Seperate two page insert titled "2 Ways to see Wonders of Wildlife" issued in the album.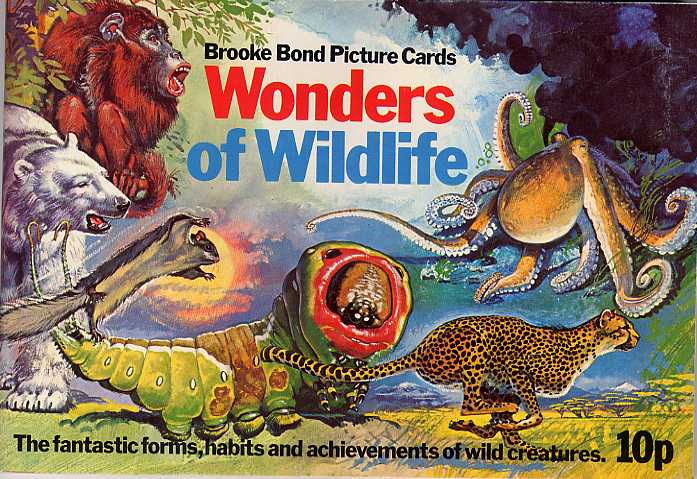 WALLCHART
Wallchart Issued.